Conscious Abundance Retreat
Most abundance courses teach how to put out for what you want in life. So why does some of it come true and some not? Conscious Abundance offers a unique insight into how you've been blocking abundance, and how to increase the flow again.
Clear your hidden limitations and manifest true abundance in all areas of your life
Most courses on abundance teach how to put out for what you want in life, yet the question remains, why does some of it come true and some not? The Conscious Abundance retreat is unique in offering you insight into a deeper truth. You'll realize how you've been living with one foot on the gas pedal and the other on the brake. As you clear the blocks in your life, you'll increase the flow of abundance, naturally.
Conscious Abundance starts where most similar programs end
On the first day you'll reveal your own blocks to abundance in your thinking. This includes your negative beliefs, low self-esteem, low self-worth and fears. These issues have held you back on many levels in life – and prevented you from enjoying true abundance.
Root out and clear the blocks
and 'silent saboteurs'
that have unconsciously undermined
your dreams and desires
Spring-clean your soul
Once your personal blocks have been revealed, you'll experience a liberating, deep spring-clean of all the self-denying patterns buried deep inside you. You'll also experience a profound and deep gratitude for all that you already have in your life, as well as understanding how to manifest more.
If you want more from life, including your career, relationships and family life, Conscious Abundance will show you the way.
At the Conscious Abundance retreat you will:
Expose and clear the mistaken beliefs that have sabotaged abundance in your life
Fulfill your potential to manifest abundance effortlessly, in all areas of your life
Discover your heart's deepest desire and envision a brand new, more fulfilling life
Brainstorm a dynamic action plan that gives you practical ways to encourage abundance to flourish in your life
Upcoming conscious abundance retreats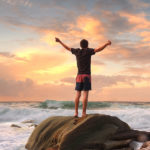 Pre-requisite: Journey Intensive/Experience Takes place on Zoom Pre-meeting on Thursday the 9th of September 2021 at 6pm ...
Book now